Subscription Consultancy Services
3 suppliers in this category.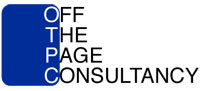 I am a subscription marketing professional with over 18 years experience in the publishing industry.
View profile >>

Opt-4 is a professional data protection consultancy. Founded in 2004, Opt-4 has many years of data protection experience.
View profile >>

We work with a range of titles from small to mid-sized independent publishers to drive subscriber acquisition and improve retention, offering significant return on investment.
View profile >>